A Photographic History of the Centennial State
Chronology courtesy History Colorado. Text courtesy Colorado Virtual Encyclopedia,
Photography by Rod Pilcher

13,000 B.C. Big game hunters may have occupied area later known as Colorado. 
Evidence shows that they were here by at least 9200 B.C.
Lindenmeier is a large Native American archaeological site dating to the end of the Pleistocene epoch, or Ice Age, in northern 
Larimer County
. The site contains stone tools and animal bones interpreted by archaeologists as the fragmentary remains of an ancient campsite and associated bison kill, inhabited primarily by a group of Paleo-Indians archaeologists refer to as the 
Folsom people
. They got this name when archaeologists discovered their distinctive projectile points near Folsom, New Mexico, in the late 1920s. Lindenmeier is one of the largest sites of its age and complexity known from the 
Great Plains
 and Rocky Mountains. Several 
radiocarbon
 samples of charcoal date the Folsom occupation of the site to approximately 12,300 years before the present.
Early colonists occupied Colorado's rich and ecologically diverse landscapes in the waning millennia of our planet's most recent major Ice Age, the Pleistocene, between 14,000 and 12,000 years. Our best-documented evidence for Colorado's earliest hunter and gatherer inhabitants, people we call 
Clovis
, comes from the Dent site, a naturally exposed bone bed of Late Ice Age and now-extinct Columbian mammoths associated with three stone spear points. The site is situated along the 
South Platte River
 on the margins of Colorado's western high plains.
Dent, Colorado was the first excavated Clovis site, but they didn't know it at the time!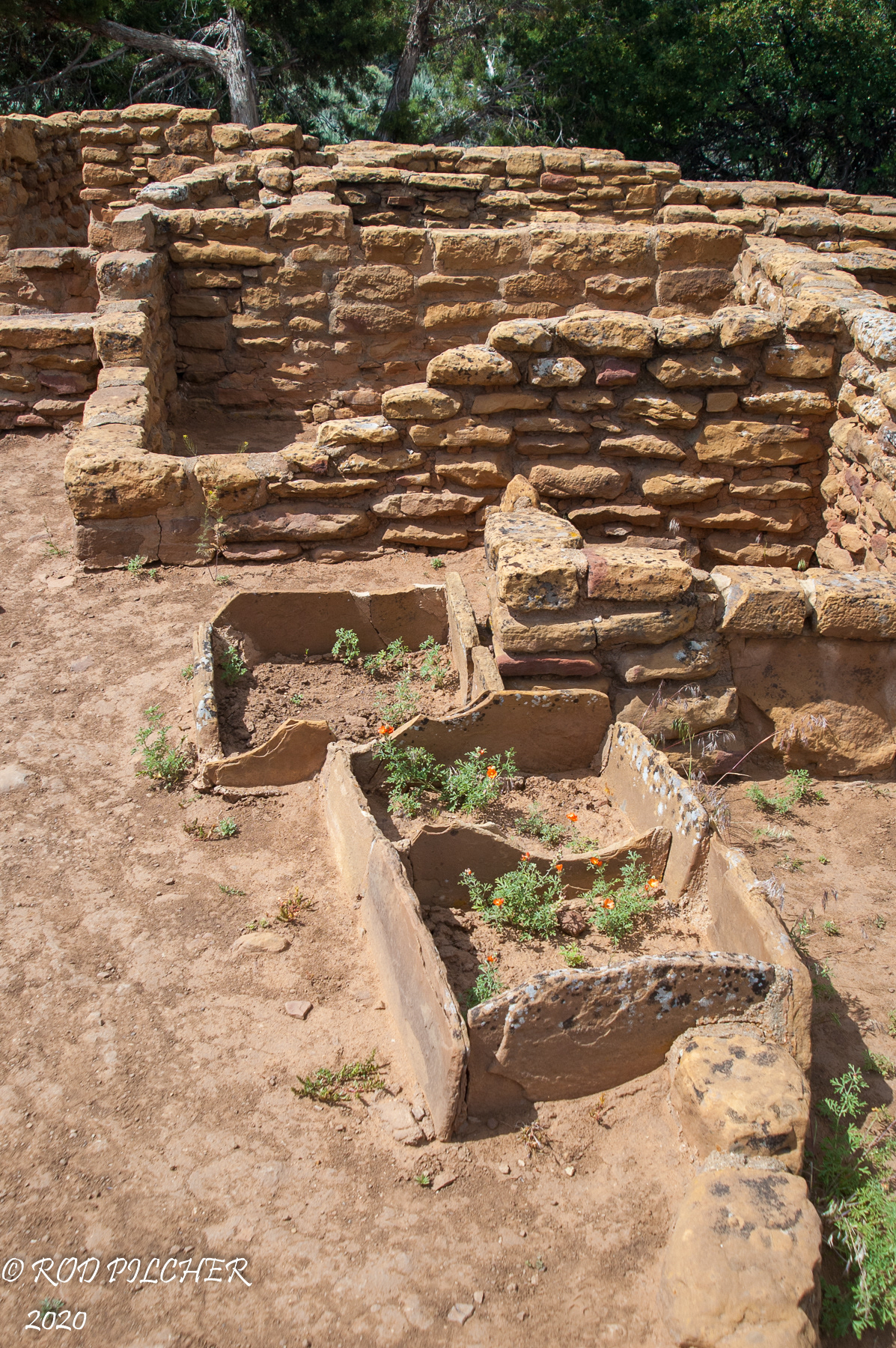 A.D. 1 to 1299 A.D. Advent of great Prehistoric Cliff Dwelling Civilization in the Mesa Verde region.
Mesa Verde National Park is the largest of the National Park Service parcels protecting cultural resources in Colorado, with nearly 5,000 documented sites, including about 600 
cliff dwellings
. A majority of the sites are associated with 
Ancestral Pueblo
 cultures and date to different time periods, ranging from AD 580 to 1290. Although the park offers some of the best-preserved examples of late Basketmaker to pre-1300 Pueblo sites, in many ways both the sites and the setting of Mesa Verde are atypical when compared with other contemporary sites in the surrounding central Mesa Verde region.
1276 to 1299 A.D. A great drought and/or pressure from nomadic tribes forced the Cliff Dwellers to abandon their Mesa Verde homes.
1500 A.D. Ute Indians inhabit mountain areas of southern Rocky Mountains making these Native Americans the oldest continuous residents of Colorado.
The history of the Ute Mountain Ute Tribe is dominated by a long process of territory contraction and cession. Prior to contact with Europeans, the Ute people inhabited a vast expanse that included much of present-day Utah, Colorado, and northern New Mexico. They are generally believed to have first appeared as a distinct people in AD 1000–1200 in the southern part of the Great Basin, an area roughly located in eastern California and southern Nevada. The Ute people migrated to the Four Corners region by 1300, from where they continued to disperse across Colorado's Rocky Mountains over the next two centuries.
1541 A.D. Coronado, famed Spanish explorer, may have crossed the southeastern corner of present Colorado on his return march to Mexico after vain hunt for the golden Seven Cities of Cibola.
But there is very little evidence to support this belief.
1682 A.D. Explorer La Salle appropriates for France all of the area now known as Colorado east of the Rocky Mountains.

1765 A.D. Juan Maria Rivera leads Spanish expedition into San Juan and Sangre de Cristo Mountains in search of gold and silver.
1776 A.D. Friars Escalante and Dominguez seeking route from Santa Fe to California missions, traverse what is now western Colorado as far north as the White River in Rio Blanco County.

During their journey they found, chronicled and stayed in the what are now the Pueblos named after them.
1803 A.D. Through the Louisiana Purchase, signed by President Thomas Jefferson, the United States acquires a vast area which included what is now most of eastern Colorado. While the United States lays claim to this vast territory, Native Americans have resided here for hundreds of years.

1806 A.D. Lieutenant Zebulon M. Pike and small party of U.S. soldiers sent to explore southwestern boundary of Louisiana Purchase; discovers peak that bears his name, but fails in effort to climb it; reaches headwaters of Arkansas River near Leadville

1807 A.D. Pike crosses Sangre de Cristo Mountains to Conejos River in San Luis Valley and builds Pike's Stockade; placed under nominal arrest by Spanish authorities and taken to Santa Fe; later, he and his men are released.

1820 A.D. Numerous Native American tribes live in the Colorado area. The Utes live in the mountains, the Cheyenne and Arapahoe reside on the plains from the Arkansas to the Platte rivers, and the Kiowas and Comanches live south of the Arkansas River. The Pawnee tribe hunts buffalo along the Republican River and the Sioux sometimes hunt in the outskirts of the Cheyenne and Arapahoe lands.

1820 A.D. Major Stephen H. Long is sent by President Monroe to explore southwestern boundary of the Louisiana Purchase. Long's party came up the South Platte River. Long's Peak named for him. Dr. Edwin James, historian of Long's expedition, leads first recorded ascent of Pike's Peak. James Peak, west of Denver, named for him.
1825 A.D. Opening of era of fur-traders, trappers and Mountain Men - Bent brothers, Ceran St.Vrain, Louis Vasquez, Kit Carson, Jim Baker, James Bridger, Thomas Fitzpatrick, "Uncle Dick" Wooten, and Jim Beckworth - who established posts in Arkansas and South Platte Valleys.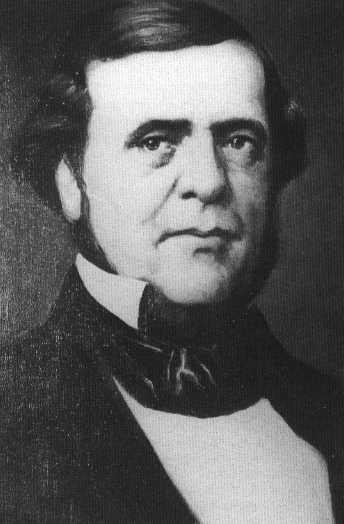 1832 A.D. Bent's Fort, one of the most important trading posts in the West, is built by the Bents and St. Vrain near present city of La Junta.

1836 A.D. Texas becomes independent republic and claims narrow strip of mountain territory extending northward through Colorado to 42nd parallel.

Early 1840's A.D. Mexico granted lands to the wealthy, south of the Arkansas Valley and in the San Luis Valley hoping to secure claims against Texas or America.
1842 A.D. Lieutenant John C. Fremont undertakes first of his five exploration trips into Rocky Mountains. His last expedition, in 1853, took him through the San Luis Valley and into the Gunnison River country.

1846 A.D. General Stephen W. Kearney leads Army of the West along Santa Fe Trail through southeastern Colorado en route to conquest of New Mexico during Mexican War.

1848 A.D. By Treaty of Guadalupe Hidalgo, Mexico cedes to United States most of that part of Colorado not acquired by Louisiana Purchase.

1850 A.D. Federal Government purchases Texas' claims in Colorado, and present boundaries of Colorado established.

1850 A.D. Lewis Ralston makes first documented gold find at the confluence of, what is now Ralston Creek and Clear Creek.
1851 A.D. First permanent non-Indian settlement in Colorado is founded at Conejos in San Luis Valley; irrigation is begun; Fort Massachusetts established in San Luis Valley to protect settlers from Indians who believe that the non-Indians are encroaching on their land

1853 A.D. Captain John W. Gunnison leads exploring party across southern and western Colorado. Gunnison named for him. Fremont's last expedition, seeking feasible railroad route through mountains, follows Gunnison's route.

1854 A.D. Treaties with Native American groups prove unsatisfactory which results in conflict as the Utes kill fifteen inhabitants of Fort Pueblo on Christmas Day.

1858 A.D. Green Russell's discovery of small placer gold deposits near confluence of South Platte River and Cherry Creek, precipitates gold rush from the East and "Pikes Peak or Bust" slogan. Montana City, St. Charles, Auraria, and Denver City are founded on present site of Denver. November 6, two hundred men meet here to organize County of Arapahoe, Kansas Territory. Pueblo founded as Fountain City.

1859 A.D. Gold is found by George A. Jackson along Chicago Creek on present site of Idaho Springs. March 9, first stagecoach with mail for Cherry Creek settlements leaves Leavenworth, Kansas. April 23, first newspaper in the region, the Rocky Mountain News, is published by William N. Byers. May 6, John Gregory makes famous gold-lode strike on North Clear Creek, stimulating rush of prospectors, who establish camps of Black Hawk, Central City and Nevadaville. October 3, O.J. Goldrick opens first school, at Auraria. Jefferson Territory is organized without sanction of Congress to govern gold camps; officers are elected. Prospectors spread through mountains and establish camps at Boulder, Colorado City, Gold Hill, Hamilton, Tarryall, and Pueblo.

1860 A.D. Rich placer discoveries cause stampede of miners to California Gulch on present site of Leadville. First schoolhouse is built at Boulder. Region continues to be administered variously by Jefferson Territory officials, and Miners' and People's Courts.

1861 A.D. Congress establishes Colorado Territory with boundaries of present state; President Lincoln appoints William Gilpin as first Territorial governor. July, Supreme Court is organized and Congressional delegates chosen. September, first assembly meets, creates 17 counties, authorizes university, and selects Colorado City as Territorial capitol. Manufacture of mining machinery begins. The population of the Colorado Territory is 25,371.

1862 A.D. Colorado troops aid in defeating Confederate General Henry H. Sibley's Army at La Glorieta Pass, New Mexico. Second Territorial Legislature meets for a few days at Colorado City, adjourns to Denver, and selects Golden as the new capitol. First tax-supported schools are established. First oil well drilled near Florence.

1863 A.D. Telegraph line links Denver with East; ten words to New York cost $9.10. Plains Indians attempt to drive white intruders from their hunting lands on the Eastern slopes.

1864 A.D. Tension between non-Indians and the Native American tribes escalates. The massacre (Sand Creek Massacre) of Native American men, women and children in a Cheyenne and Arapahoe Indian encampment by soldiers and settlers stirs Native Americans to fresh violence and overland trails are often closed. Fort Sedgwick is established near Julesburg. Camp Collins established to protect travelers on Overland Trail. Later became Fort Collins. Colorado Seminary (now University of Denver) is chartered; Sisters of Loretto open academy.

1865 A.D. Indian attacks along trails reach highest intensity; food is scarce for settlers and prices high; potatoes bring $15 a bushel and flour costs $40 per 100 pounds. Fort Morgan established for protection against Indians.

1867 A.D. Denver established as permanent seat of government by territorial legislature meeting in Golden. Golden Transcript established by George West.

1868 A.D. Nathaniel Hill erects first smelter in Colorado, at Blackhawk, inaugurating era of hard-rock mining. Battle at Beecher Island in northeastern Colorado fought between U.S. troops and Native Americans as Northern Cheyenne and Sioux tribesmen laid siege for 9 days on 50 U.S. troops until reinforcements arrived. The Pueblo Chieftain established by Dr. M. Beshoar at Pueblo.

1869 A.D. The final military engagement between whites and plains Indians in the eastern part of the territory took place at Summit Springs.

1870 A.D. Denver and Pacific Railroad is constructed to connect Denver with Union Pacific at Cheyenne, Wyoming; the Kansas Pacific enters Colorado from Missouri River. Union Colony is established by Horace Greeley and Nathan C. Meeker at Greeley, and first irrigation canal surveyed there. The Greeley Tribune established. Population of Colorado territory 39,864.

1871 A.D. Colorado Springs is founded by General William J. Palmer. Denver and Rio Grande Railroad is built southward from Denver by Palmer. Colorado School of Mines established at Golden.

1872 A.D. Blackhawk and Central City are connected with Denver by railroad; Denver and Rio Grande reaches Pueblo. Agricultural settlements established throughout South Platte Valley. Out West, later the Colorado Springs Gazette, was established. This year signals an end to the major use of the "Mountain Branch" of the Santa Fe Trail

1874 A.D. Colorado College is founded at Colorado Springs; territorial legislature appropriates $15,00 for University of Colorado at Boulder, on condition that equal sum is raised by that city. W.H. Jackson, famous photographer of the Hayden Geological Survey, notes ruins of ancient cliff dwellings along the canyon on Mancos River.

1875 A.D. Lead carbonate ores, rich in silver, are found near present site of Leadville. Constitutional Convention of 38 members holds first meeting.

1876 A.D. Colorado is admitted to Union as 38th State; John L. Routt is elected first governor. Greeley's first industry, the tanning of buffalo hides, turns out 12 robes a day.

1877 A.D. University of Colorado opens classes at Boulder, with two teachers and 44 students. State Board of Agriculture is created to develop Agricultural College at Fort Collins.

1878 A.D. Leadville is incorporated; rich silver strikes on Iron, Carbonate, and Fryer hills soon make is one of the world's greatest mining camps. Central City opera house opens. First telephones are installed in Denver.

1879 A.D. Colorado College of Agriculture and Mechanic Arts offers instruction at Fort Collins. Nathan C. Meeker, Indian Agent on White River (near Meeker) and several employees are slain in Ute uprising. Major Thornburg and half of his command of 160 soldiers killed in effort to give protection to Meeker. Utes defeated.

1880 A.D. Denver & Rio Grande lays tracks through Royal Gorge and on to Leadville. Great Ute Chief, Ouray, dies. Dry land farming undertaken extensively in eastern Colorado. Population of Colorado, 194,327.

1881 A.D. Ute tribes are removed onto reservations. Grand Junction is founded. Small quantities of carnotite are found in western Colorado along with gold; later, this mineral is found to contain radium. Tabor Opera House opens in Denver, built by H.A.W. Tabor, famous Leadville capitalist.

1882 A.D. Steel is milled in Pueblo from Colorado ores. Company later becomes Colorado Fuel and Iron Company.

1883 A.D. Narrow gauge line of Denver & Rio Grange is completed from Gunnison to Grand Junction. First electric lights are installed in Denver.

1886 A.D. The Steamboat Pilot established at Steamboat Springs. Charles H.Leckenby becomes owner and publisher, 1893. Denver Union Stockyards are established, later becoming largest receiving market for sheep in the nation. Town of Lamar is founded. The last public hanging in Denver occurred when Andrew Green was executed for the murder of streetcar driver, Joseph Whitnah.

1888 A.D. Band of Utes from Utah under Colorow make last Indian raid into Colorado; they are defeated and returned to the reservation. Union Colony at Greeley completes 900,000 acre irrigation project. Cliff Palace ruins, in what is now Mesa Verde National Park, discovered by two cowboys.

1890 A.D. Passage of Sherman Silver Purchase Act raises price of silver to more than $1.00 an ounce. New rich silver strikes are made along Rio Grande and Creede is founded. July 4, cornerstone of State Capitol at Denver is laid. October 3, first building of the State Normal School (now University of Northern Colorado) at Greeley is occupied. Population of state, 413,249. Boulder Daily Camera established by L.C. Paddock.

1891 A.D. Robert Womack's discoveries open great gold field of Cripple Creek. First national forest reserve in Colorado is set aside - White River Forest in Meeker area. Pike's Peak cog railroad begins operation.

1892 A.D. The Denver Post established. H. C. Brown opens Brown Palace Hotel in Denver.

1893 A.D. National panic brings great distress to Colorado. Repeal of Sherman Act strikes silver mining a paralyzing blow and adds to already acute unemployment problems. Grand Junction Sentinel established.

1894 A.D. State Capitol is completed at a cost of $2,500,000. Colorado is second state in the nation to extend suffrage to women, following the precedent set by Wyoming.

1899 A.D. First beet sugar refinery is built at Grand Junction.

1900 A.D. Gold production reaches peak of more than $20,000,000 annually at Cripple Creek, the second richest gold camp in the world. Population of State, 539,700.